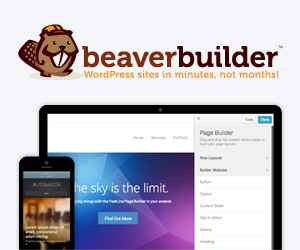 Beaver Builder (aff link) is a WordPress plugin that I came across in my searches for the current "best practice" in producing websites.  There is also a free version available which enables you to see how good it can be, but with just limited functionality.  The beauty of Beaver Builder is the ease and speed of producing high quality websites.  You make a change and you can see it in real-time.
Beaver Builder also comes with a theme although I haven't needed it yet as I have some other themes that I am using.  Beaver Builder will work with almost every theme… some better than others.  Many of the Beaver Builder Theme users swear by it, as in they produce all of their websites with it.
Have a look at it.. you won't be disappointed.  I use it to produce all my websites.